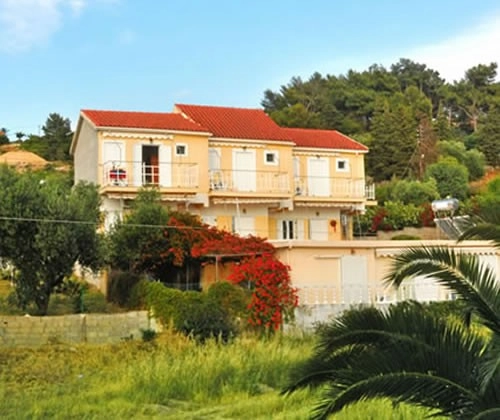 Welcome
If you are interested in a relaxing and enjoyable holiday at the same time, Kappatos apartments will guarantee you the above. Close to most tourist beaches, Makris Gialos and Platis Gialos, in the tourist resort of Argostoli, Lassi, you will find a wide variety of restaurants and bars to select the best for you.
Among our apartments you can choose between rooms for 2 people with separate bedroom and kitchen, or newly built family apartments for 4 people with 2 separate bedrooms and kitchen. All apartments share a wonderful view over the sea, are fully equipped with hot water and the full hospitality of the owners that will make you feel at home.
Covid -19 precautions!
Facility Amenities & Services
Airport / Port
Transfer service
Laundry & Ironing Service
Room Amenities & Services
Kefalonia
---
Kefalonia is the largest island in the Ionian Sea. It has an area of ​​781.5 square kilometers and the population at last census was around 40,000 residents. According to tradition the name derives from the first inhabitants on the island, the mythical hero Cephalus. It is believed that Kefalonia was created during a major earthquake, something that probably occurred as it is located right on a major seismic fault in the Ionian Sea.
The island boasts many attractions, ranging from the natural landscape and beaches and ending at the great creations of those who passed through Kefalonia during the centuries. The most important are the Castle of St. George, the cave-lake of Melisani, the Drogarati cave with its stalagmites and stalactites, the Archaeological Museum of Argostoli, the monastery of St. Gerasimos, the beaches of Myrtos, Antisamos, Xi, Lourdas and many more that can be seen on Attractions and Beaches section of this guide.
Contact us!
---
Please don't hesitate to contact us for any further information.